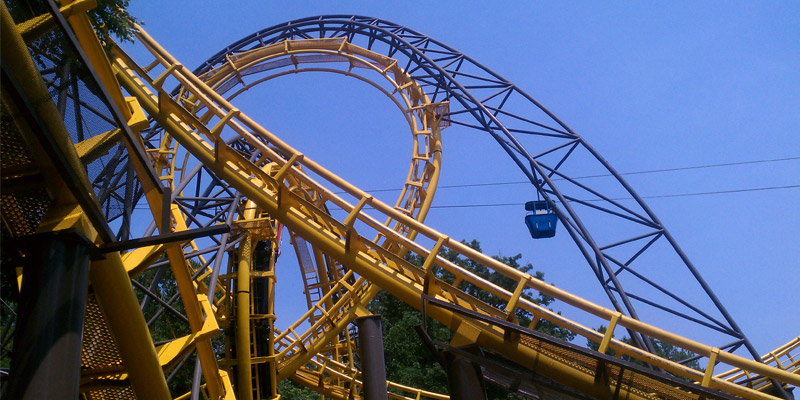 Busch Gardens was like a second home for me growing up. Because of my family's proximity to the park for a number of years when I was little, season passes, and monthly or so trips, were pretty much inevitable. It was impossible to get tired of the park; it was always immaculate, organized, clean and entertaining.
After we moved to Connecticut, we for a time maintained a regular pace of annual trips to our former home, and that always led to time at Busch Gardens.  Yet somehow, a decade had passed from 2002, which was the time I went with my first girlfriend, which unfortunately got cut short when she got sick, to 2012, when my parents and I suddenly realized how much time had passed, so we returned.
The park, of course, has evolved, but what's remarkable is not only how much hasn't, but how your view on the same elements change. I was able to get on the Loch Ness Monster – finally – before my 30th birthday, continuing my efforts to conquer a fear of both heights and roller coasters.  The very first roller coaster I ever rode – the Big Bad Wolf – had been removed, replaced by Verbolten, a ride I ultimately liked more than the Loch Ness or the Big Bad Wolf.
One thing that had been removed from the park the season before we arrived was a tradition in the German section, the "This is Oktoberfest" show.  It had been replaced with a god-awful children's show called "Entwined." (The show above is the somewhat trimmed down version of the Oktoberfest show, revived this year, that they play in evenings after a retooled "Entwined."  Good compromise.)
Overall though, it was what I remembered, and missed.  It didn't work out to get there this year but I almost feel like it has to next year – it's weird how much you miss a place you spent so much time at, but there's so much to enjoy.
Above is a show in the Ireland section that we saw last year; supposedly it runs one more year and then gets replaced (inevitable, so there's something new to draw regulars back).  I'm hoping to get back to see it, and the park, once again next year.